Baltic Gas Exchange Trading Report for June 2019 Has Been Announced
10 July 2019
Daily market prices track downward trend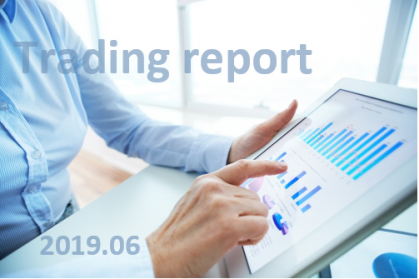 In June 2019 the Baltic Gas Exchange GET Baltic continues to follow downward movement of natural gas prices. As the natural gas prices declined for the eight consecutive months, the lowest average price has been recorded since the July 2016. Average price slipped back below 15 EUR/MWh. Individual transactions were concluded in the range between 13.20 EUR/MWh and 15.35 EUR/MWh. As the price dropped to record lows, concluding 645 transactions, 71 GWh of natural gas changed hands during June 2019. Comparing month on month all traded volume decreased by 49% (May 2019 - 138 GWh). In June, all transactions were concluded on a daily market. During June 2019 orders were submitted and transactions concluded by 23 participants (May 2019 – 22).
Baltic Gas Spot Index (BGSI) which captures daily market gas prices changes in the Baltics, value in June 2019 was 14.05 EUR/MWh and compared to May 2019 (15.84 EUR/MWh) decreased by 11%. Exchange participants concluded transactions in Lithuanian market area paid the weighted average price of 14.03 EUR/MWh (↓11%), in Latvian market area – 14.13 EUR/MWh (↓12%), Estonian market area – 14.96 EUR/MWh (↓9%).
More detailed information is on the Baltic Gas Exchange Trading Report for the June 2019.
All Baltic Gas Exchange Trading Report are availabale at www.getbaltic.com.